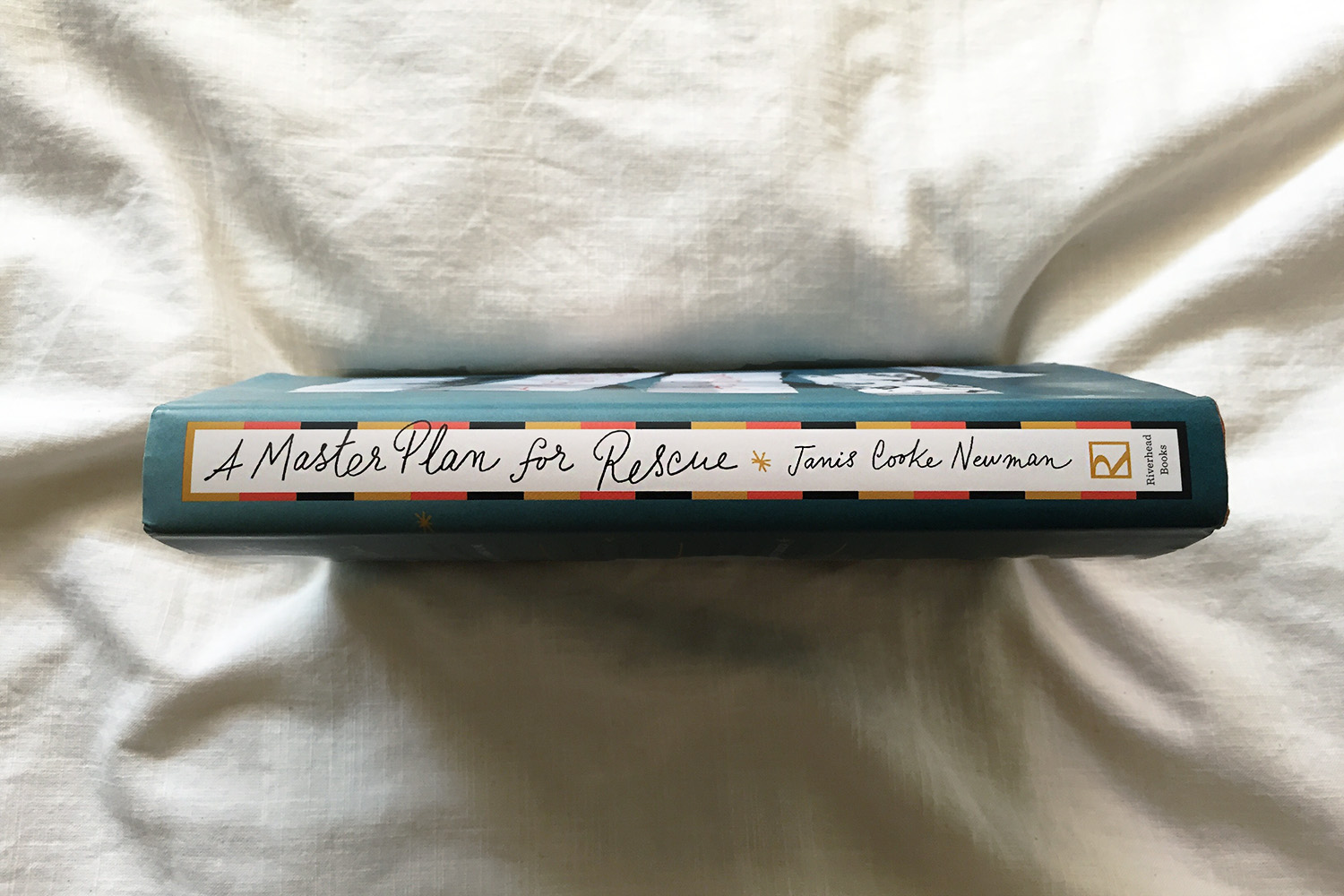 Regardless of what book I am reading, I always find the perfect place to pause, an invisible intermission, that has nothing to do with page numbers or chapters. I sense a pending shift in the book, so I pause to reflect, to prime my mind for what comes next. To refresh my memory, I flip back to random pages and re-read from wherever my eyes land, a few paragraphs, maybe a few pages, and will do this several times.
Janis Cooke Newman's
A Master Plan for Rescue
(Riverhead, 2015) is unique in that I did not reach that pause for a very long time. In fact, I'm almost finished with the book. It is divided into two parts that ultimately intertwine, and though the story unfolds slowly, it is good enough to want to push forward, to feel eager for more information. The first part follows Jack, a twelve-year-old boy in Manhattan who loses his beloved father to a freak accident as WWII ramps up. The second follows Jakob, a Jewish mechanic in Berlin who falls in love as his life descends into the hell that is Nazi Germany.
A Master Plan for Rescue
suggests that when faced with untold difficulty, people resort to magical thinking, as if our minds try to shield us from pain that we cannot handle. Jack, faced with the death of his father, continues to communicate with him via code-o-graph and tells himself that he left to hunt down Nazi spies. Jack's mother, faced with the death of her husband, joins the "Desperate Catholics" who rush to the front row of church and look to the ceiling as they loudly repeat scripture. Jakob's love, Rebecca, has a weak heart and knows that if the Nazis do not kill her, her heart will. She becomes fixated with escaping to Paris and desperately begins every conversation with, "When I go to Paris…" The pace quickens when the two stories merge in New York City, and I'm eager to discover whether the magical thinking can sustain itself. I always enjoy historical fiction more than I think I do, and
A Master Plan for Rescue
is making me consider that all over again.