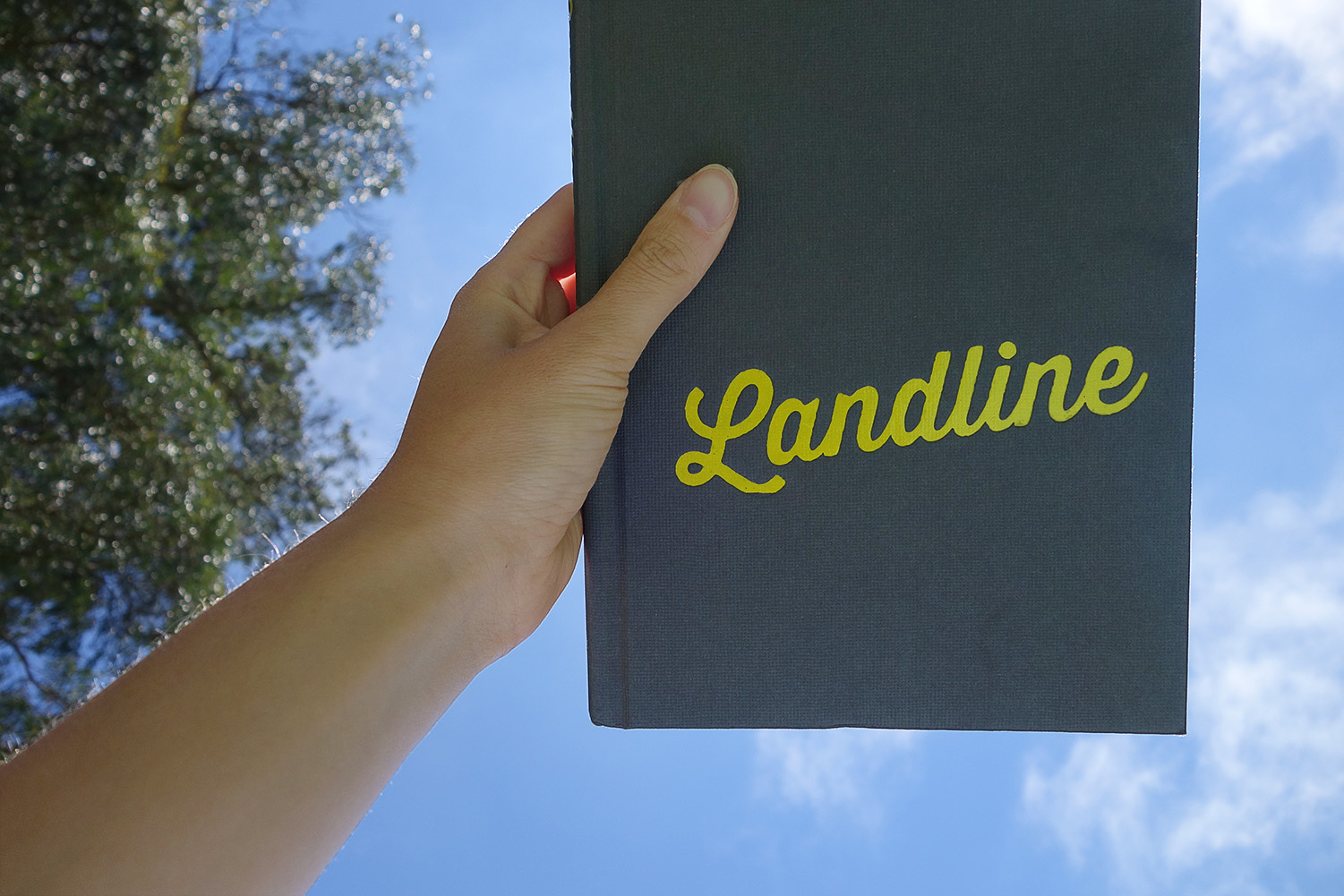 I've begun reading Rainbow Rowell's
Landline
, which hit bookstands today. It is my second Rowell book since the ubiquitous
Eleanor & Park
, and this time she is talking to the adults in the room.
Maybe it is because I am fresh off of
The Collective
, but
Landline
seems to lack big ideas; the story is very domestic. The characters only think and talk about the things that litter their own lives, so as readers we are stuck in the details of their daily grind. Perhaps such realism hits too close to home? But the story does involve a magical yellow rotary phone, hence the title, so maybe it will steer the story towards more intriguing territory.
Landline begins with the main character, Georgie, landing a career opportunity that has been in the works for 20 years. In the midst of this breakthrough, Georgie is supposed to fly to Omaha with her stay-at-home husband, Neal, and their two daughters to spend Christmas with Neal's mother. However, Georgie decides to forfeit those plans to focus on her work. Furious, Neal leaves for Omaha with the girls, ignores Georgie's phone calls, and seemingly considers a divorce. In short, Georgie makes a decision in the name of her career and now her marriage is crumbling. The entire story's premise rests on a decision that I think most people would consider entirely reasonable.

But perhaps I'm too quick to judge; I'm only about 100 pages into the book. Maybe I need more time with that magical yellow phone.