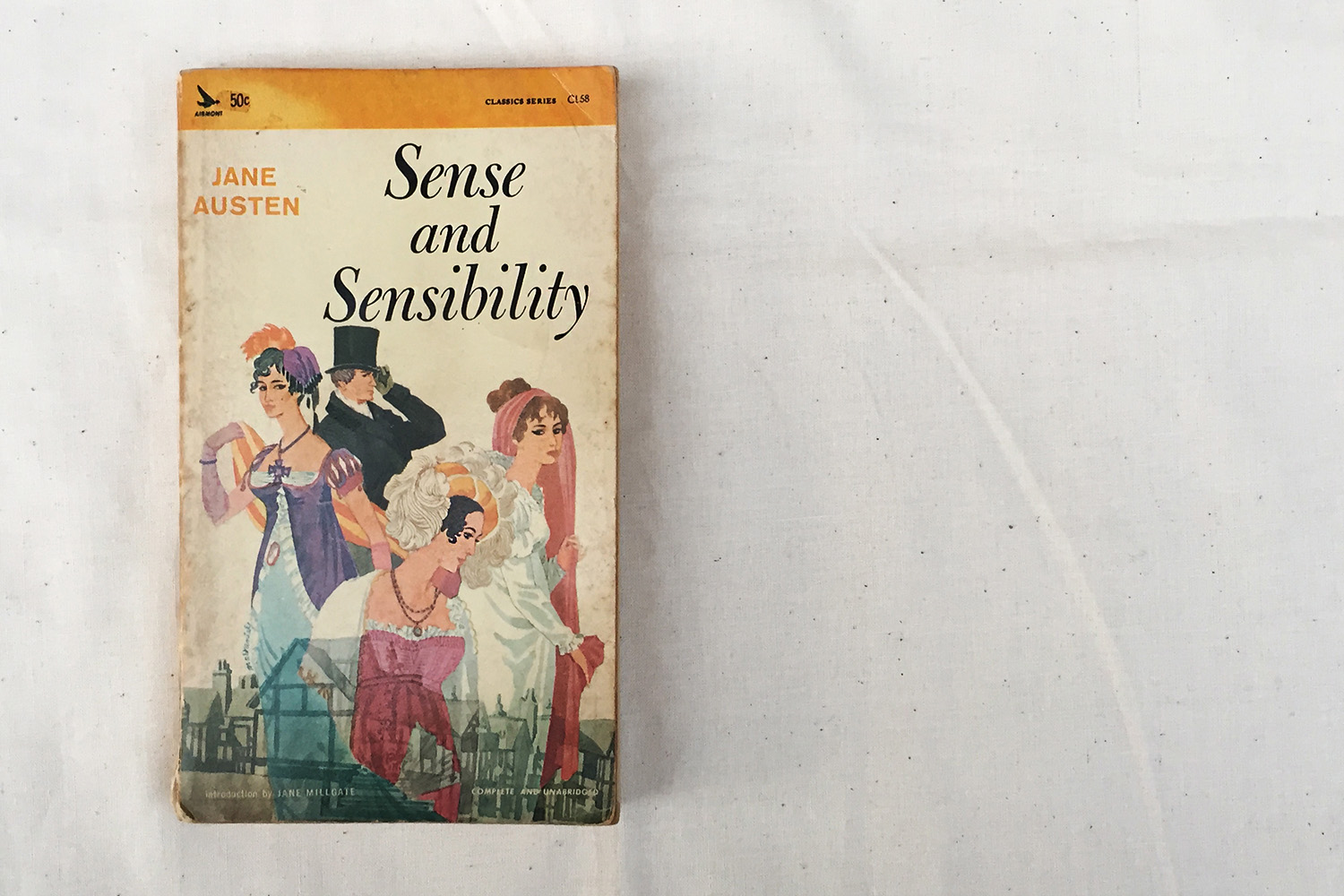 It has been a long time since I've read a classic, and since picking up Jane Austen's
Sense and Sensibility
, I'm at a loss as to why. It is my renewed opinion that if you do not know which book to read next, or you have not run into anything memorable in more time than is tolerable, reach back to the classics. They are a perennial sight on bookshelves for a reason, and considering the infinite number of choices we have in reading material, it is reassuring and exciting simply knowing that the book you are reading is of immense cultural value.
I am by no means a
Janeite
. I have only read the rite of passage that is
Pride and Prejudice
, but her cultish appeal is made obvious in
Sense and Sensibility
. I am most surprised by the book's fresh, almost contemporary, humor. Austen is witty, sarcastic, and takes her time in revealing the true nature of her characters. The story follows the Dashwood sisters, Elinor and Marianne, and juxtaposes their very different approaches to life and love. Elinor is the model for "sense," as she is calm, practical, and able to control or hide her emotions when necessary. Marianne embodies "sensibility," as she indulges her emotions and finds no reason to hide her thoughts and feelings about anyone or anything. By the time I had reached the 100th page, both girls had suffered heartbreak, and the way each handles her grief is a study in sense versus sensibility. The vocabulary and sentence structure takes getting used to, though I am enjoying the challenge. It took three mentions of the word "society" for me to understand that it meant "company," as in, "I enjoy his society." The more you know . . .