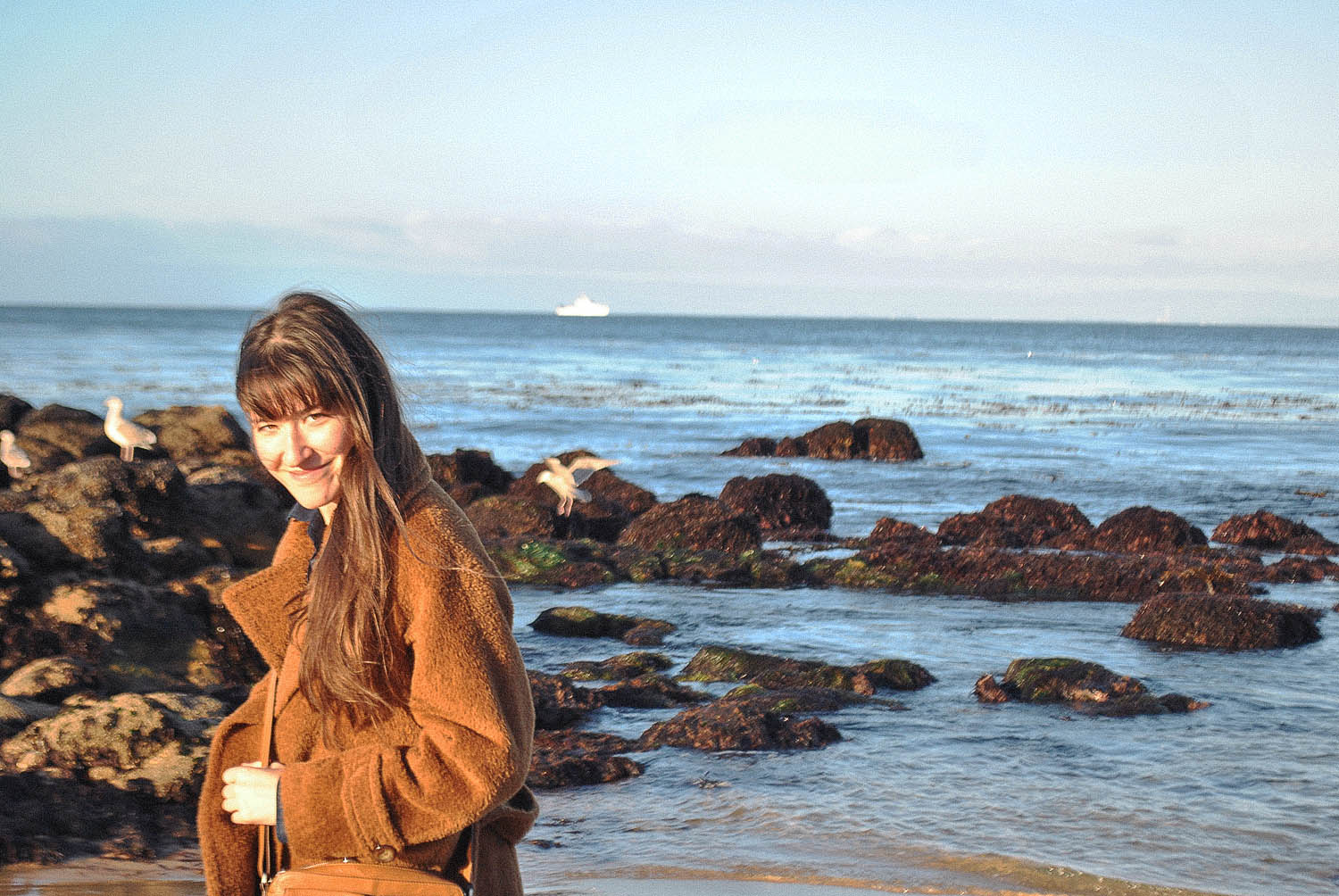 February, what a delight. After the never-ending holiday season, followed by the long stretch of January – an intimidating month, one that highlights our inadequacies and demands resolutions – I welcome short and sweet February.
I bid final farewell to the apartment in Berkeley, handing off its keys to the property manager after a two minute walk-through. The original owner was a spectacular chain smoker who cited the apartment's proximity to Spenger's Fresh Fish Grotto as one of its winning attributes, a place we understandably failed to dine at over the course of three years. As shiny new apartments sprung up tall around us, in time the largest real estate firm in the area took over our tired building, as is the trend in these shapeshifting neighborhoods. Finally standing bare and empty, the apartment never felt so small. In fact, it seemed to shrink with each visit since we began moving out in early December, as if distance inspires a fresh understanding of dimensions. The apartment indeed felt small while we lived there, its close quarters made obvious whenever a friend visited or a neighbor's cat slipped in, easily overwhelming the space. But its familiarity bred comfort, and that comfort distracted from the smallness of 500 square feet. I suspect that comfort is what also led us to prolong the move like we did, to flip back between two chapters for just a bit longer. After the walk-through, I left Berkeley quickly only to take the long way home, driving Highway 37 through the southern tips of Sonoma and Napa. It felt like moving on, like settling in. A couple days later, I searched for the apartment's listing on Craigslist and there it was, the rent almost double what we paid. So it goes.
Of the books I plan to read this month, I eagerly begin with
Girl Through Glass
by Sari Wilson, a coming-of-age that unfolds within the obsessive world of 1970s New York City ballet. The subject provokes awe, the tone is reverent, and I anticipate the book to be a fixture of this first weekend in February. Then there is
All Stories Are Love Stories
by Elizabeth Percer, a favorite new author whose first book I adored; I remember lines in
An Uncommon Education
like, "she passed in a full sail of silence" and "living within shouting distance of each other." Her second book centers on a group of survivors in San Francisco, the city in ruins after it is struck by two earthquakes within one hour. It is a scenario that feels scarily inevitable, and a reminder that we merely tiptoe around nature, a character of extremes that operates of its own accord. I am also very curious about
Blackass
by A. Igoni Barrett. February is a short one, but what is fleeting has left a permanent mark before.
Best, Yuri
@yuriroho