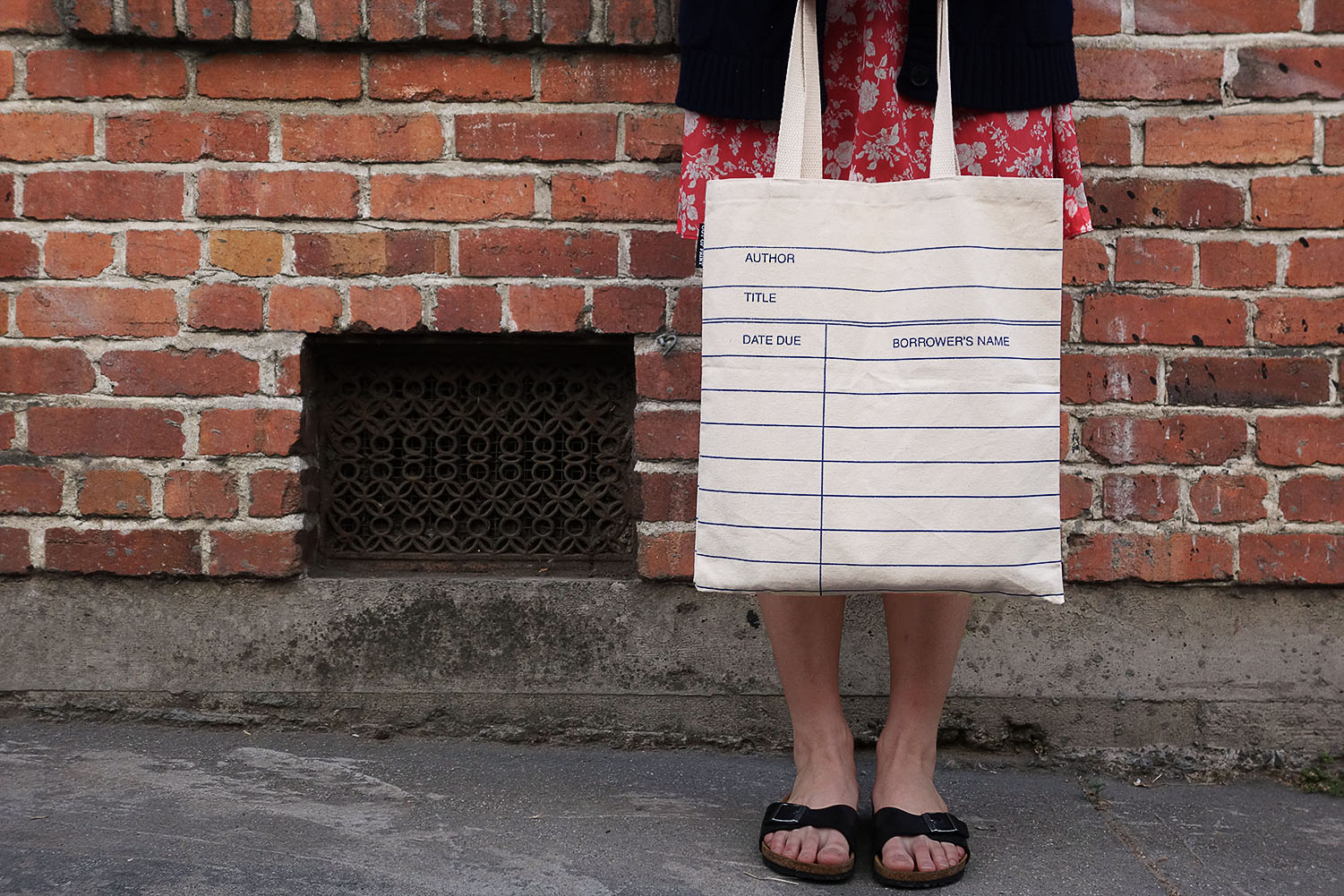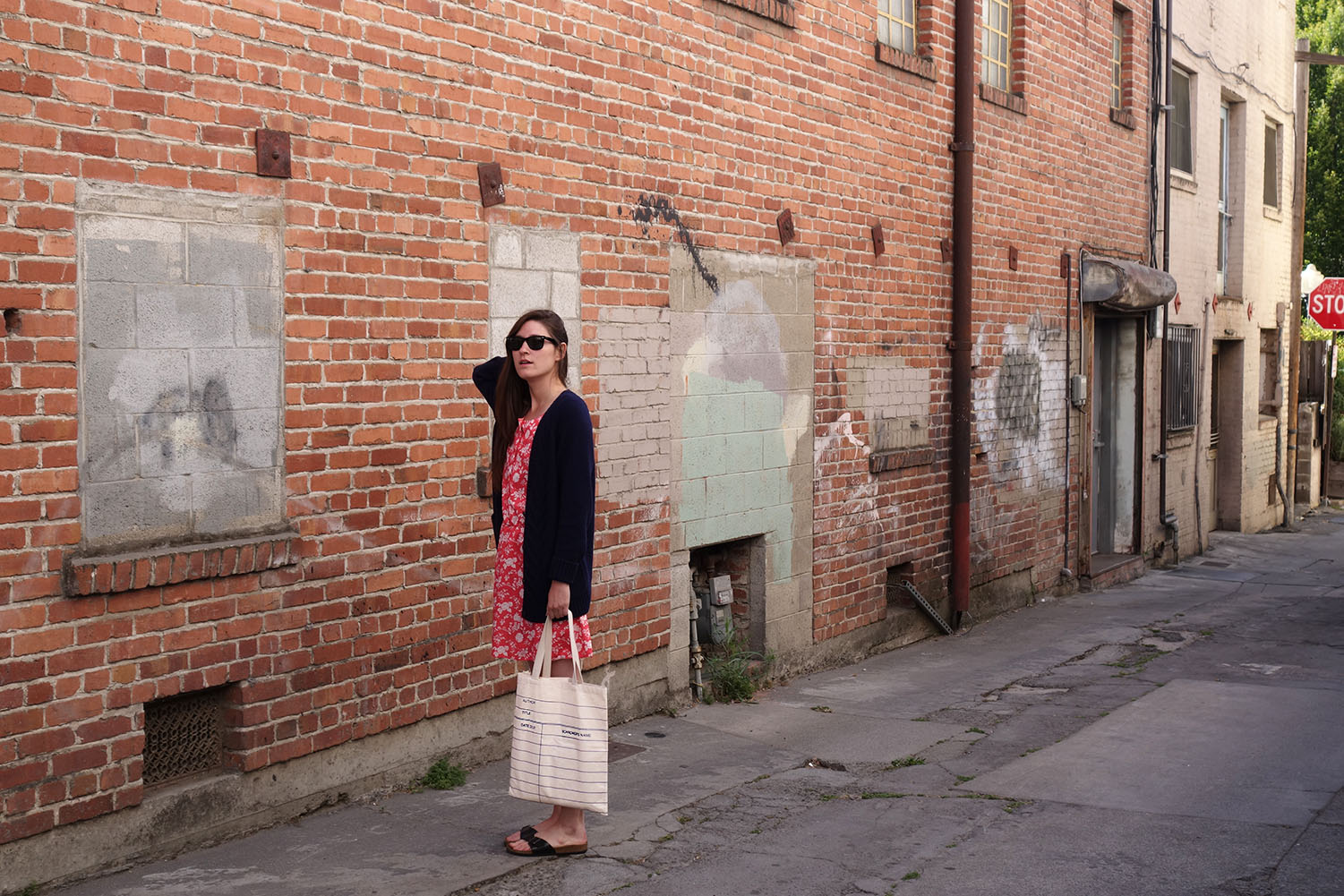 Cheers to the folks at
Out of Print
for including a tote bag in their
Library Collection
. Out of Print is an apparel company that celebrates literature in the form of t-shirts, tote bags, and much more. Other ventures I've seen of this sort always come off either corny or pretentious, but Out of Print somehow pulls it off really well. Most of their products feature classic book covers that are now, well, out of print.
I remember when finding a book in the library meant walking to the card catalog, pulling out a narrow drawer, and flipping through yellowed cards that tested my fluency of the alphabet. Now library cards are old enough to evoke nostalgia in the form of a tote bag. I'm happy I got to live to see the day.

If you read my Q&A with Robert Dawson, the photographer behind The Public Library, you'll remember that a library is much more than a lender of books. Dawson describes the library as one of the last non-commercial, non-religious public gathering places that we have left. Preserving our public libraries may require a fight, but I think even the smallest reminder of their existence can go a long way. Can I consider carrying this tote bag a form of advocacy? Okay, maybe not. But hey, it has me talking about public libraries right here and now. Check out Out of Print, they make books look as beautiful as they are.