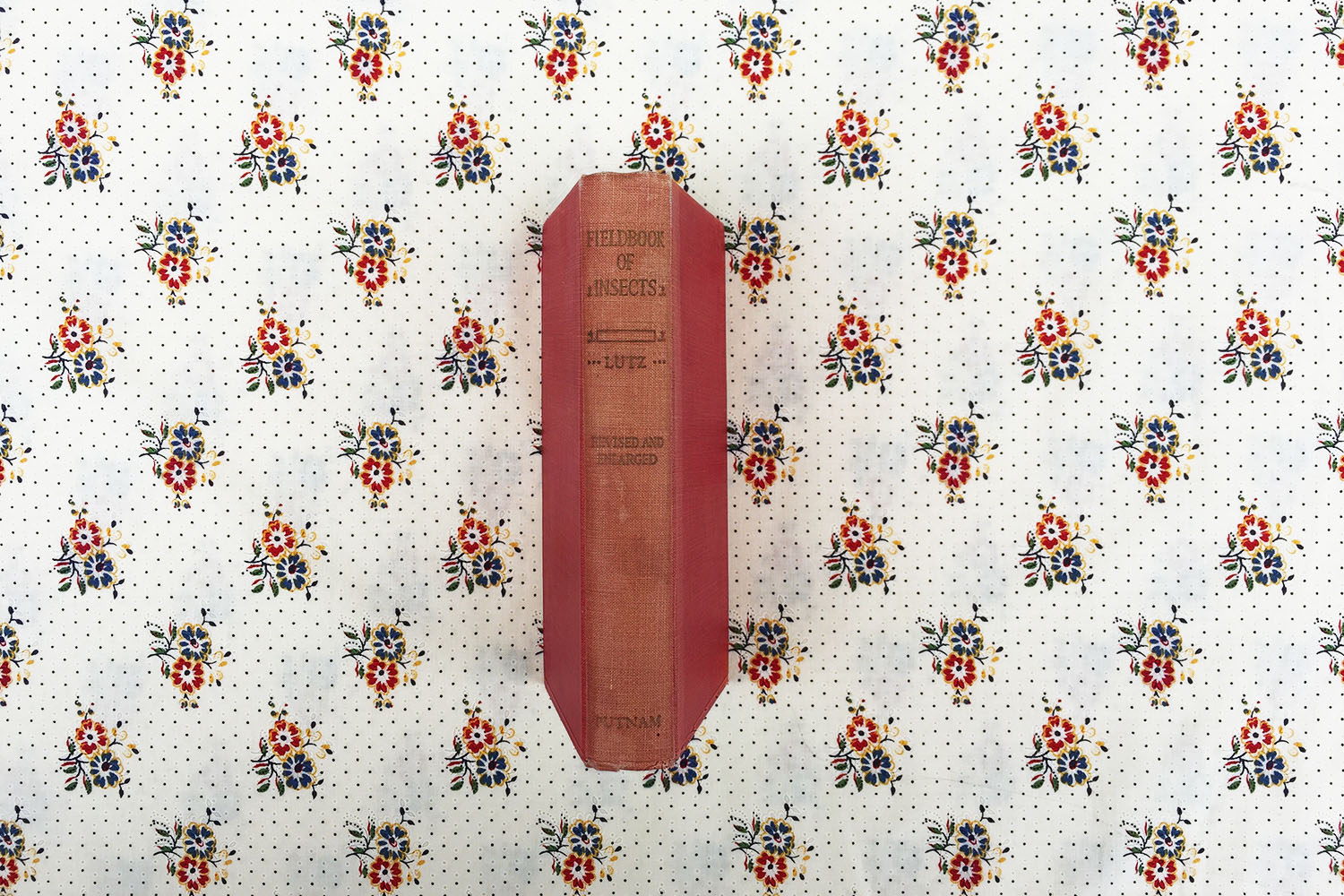 I purchased
Field Book of Insects
at the San Francisco Botanical Garden's annual plant sale. There was a corner dedicated to used books of the nature variety, and I saw and reached for this small red volume almost immediately. The idea of collecting field books came to mind while reading
Tell the Wolves I'm Home
, in which the brilliant Finn Weiss keeps a bookshelf filled with them: seashells, gemstones, wildflowers, and trees. I saw this particular dedication to insects and could not resist.
It is written by Frank E. Lutz, Late Curator of the Department of Insect Life of the American Museum of Natural History. The original was published in 1918, and this is a revised version from 1948. Dr. Lutz explains that by doing this and that, this edition squeezes far more information into the same number of pages as prior editions. He beautifully adds, "It reminds me of a telegraphic night-letter with space left for 'Love,' which in this case means 'I hope that you will find this book helpful.'"
Though much of the book is intended for those who are particularly enthusiastic about insects, which I am not, there are surprise gems. On human intervention in the wild: "Perhaps it would be better for us to confine our control measures to our orchards and let Nature take care of wild cherries" (p. 190). I like to keep this field book on my bookshelf within easy grasp; something instructive and beautiful to flip through during those moments when I could be swiping this way or that way on my iPhone, realizing once I look up that I've accomplished very little. I have no intention of becoming well-versed in entomology, as I am often found simply studying the illustrations, but paging through them leaves me in awe, and it is a feeling I hope to replicate as I keep an eye out for more of these field books.