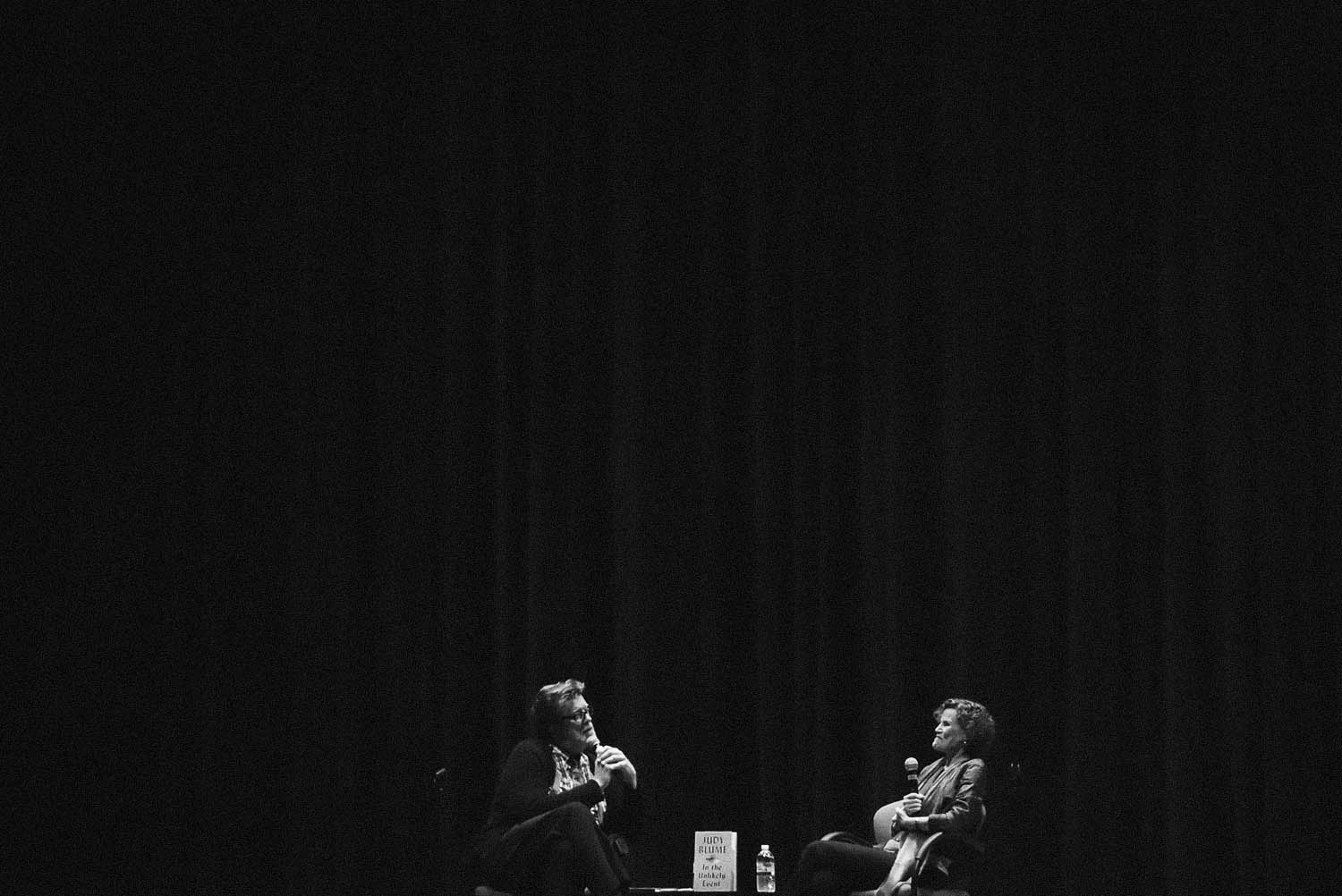 I finished
In the Unlikely Event
the day after I attended Judy Blume's talk at the Bay Area Book Festival, which was over a week ago. I cannot help but think that how positively I feel about a book correlates with how inspired, rather how rushed, I feel to sit down and reflect on it. In the final quarter of this book, far more bombshells go off than I ever suspected. While most of the book progresses naturally if not slowly, its final pages are inexplicably heavy with new drama. By then, I found myself a bit tired of Miri Ammerman and company.
Sitting down to Judy Blume, I felt time tick backwards a few decades. The name dropping included R.L. Stine and Francine Pascal, and when Blume referred to an old interview, she noted that it could be watched on AOL. She did discuss one of the main ideas of the book; is an event like three planes crashing into the same city within two months sheer coincidence, or something else? How do average people interpret unlikely events that do indeed happen? Even the most rational of us try to connect the dots, to create some kind of meaning. In the book, Blume appears to credit coincidence, but during the talk she said that after recently returning to the crash sites, she has begun to believe otherwise.
Before
In the Unlikely Event
, my most recent encounter with Judy Blume was in Joanna Rakoff's
My Salinger Year
. In her memoir, Rakoff writes of working at Harold Ober Associates, a literary agency that in its heyday represented the likes of J.D. Salinger and Judy Blume:
"As she crossed the threshold into my domain, something caught her eye and she retreated back into the corner, crouching down in front of the obscure bookcase where I'd found Judy Blume's books.
Oh no
, I thought, as a frown arranged itself on the woman's face.
No. No, that can't be her
. She didn't look at all the way I'd pictured Judy Blume. How had I pictured her? More plump and smiley? I wasn't sure. Regardless, this had to be her" (p. 118).
We learn that Blume soon leaves the agency because its president does not believe her latest book will sell, a book for adults. We know how that story ends.
In the Unlikely Event
is Blume's fourth novel for adults, though I do not plan to explore its predecessors anytime soon. Instead, I hear another
Miriam Toews
calling my name.