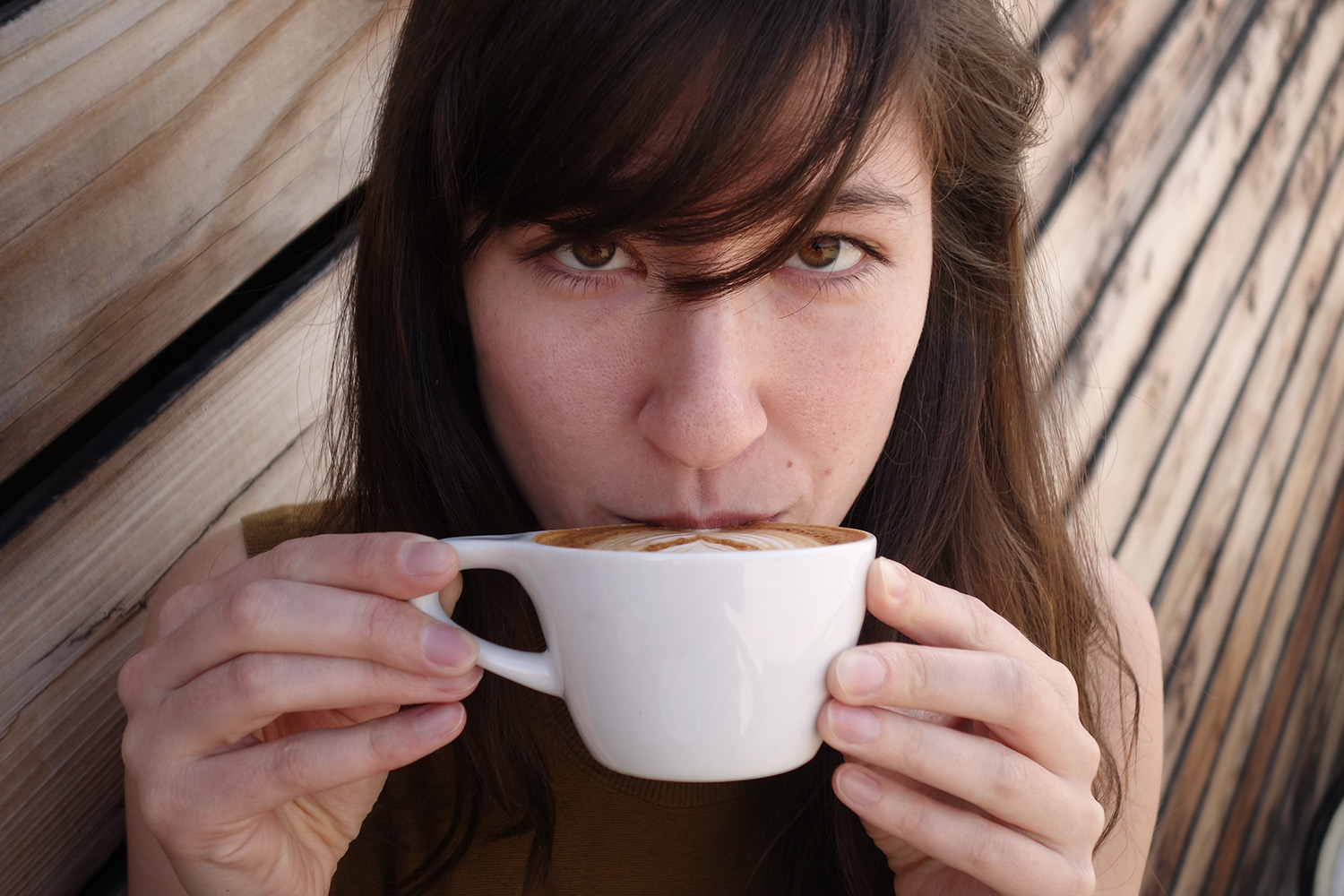 One year ago
, I shared thoughts on saying goodbye to 25, and now I bid farewell to 26. The time in-between happened very quickly. My request for the occasion was a drive down the coast, so James navigated a trip from Berkeley to Santa Cruz, which took us down the Slow Coast, the 50-mile stretch between Half Moon Bay and Santa Cruz. The temperature reached well over 80, but the ocean breeze cooled us down just enough to make forgoing the AC and rolling down the windows the most sensible thing to do.
Our first stop was Verve in the Seabright neighborhood. Though I've recently cut back on coffee, choosing to regard such caffeine as a treat for the weekends, I'm quickly developing an appreciation for espresso, and whether that will spill into the week is yet to be seen. I indeed had a shot of espresso at Verve, followed by the perfect cappuccino. For lunch we grabbed sandwiches (plus jalapeño potato chips and speared pickles) from an Italian deli and headed to the beach. Summer has arrived far too early in California. The sun was bright, the sand was hot, and the crowd was quiet, drained and subdued by the heat. I was ill-prepared, without a speck of sunscreen, and it wasn't until my skin began to tingle that it dawned on me that this was a problem. It felt like pure summer, and though I am sure my vision of winter has become overly romantic due to its absence, there is much to be said of the seasons. However, the summer uniform – a sleeveless top, skirt and Birkenstocks – offers an undeniable lightness and ease. A few more hours and adventures later, including a meander through Porter Meadow on the university campus, we headed out just as the sun was setting and arrived home at 9.
Thank you for the beautiful start, 27. I feel a change on the horizon, or perhaps it is a hope for change, and either one of those sounds promising to me. Here's to the excitement of the unknown; to the new music I will discover, to the classics I will finally read, to the cities I will visit, to learning a tad bit more, to fine-tuning the dream, and to making things happen. 27, I hope to make you proud.