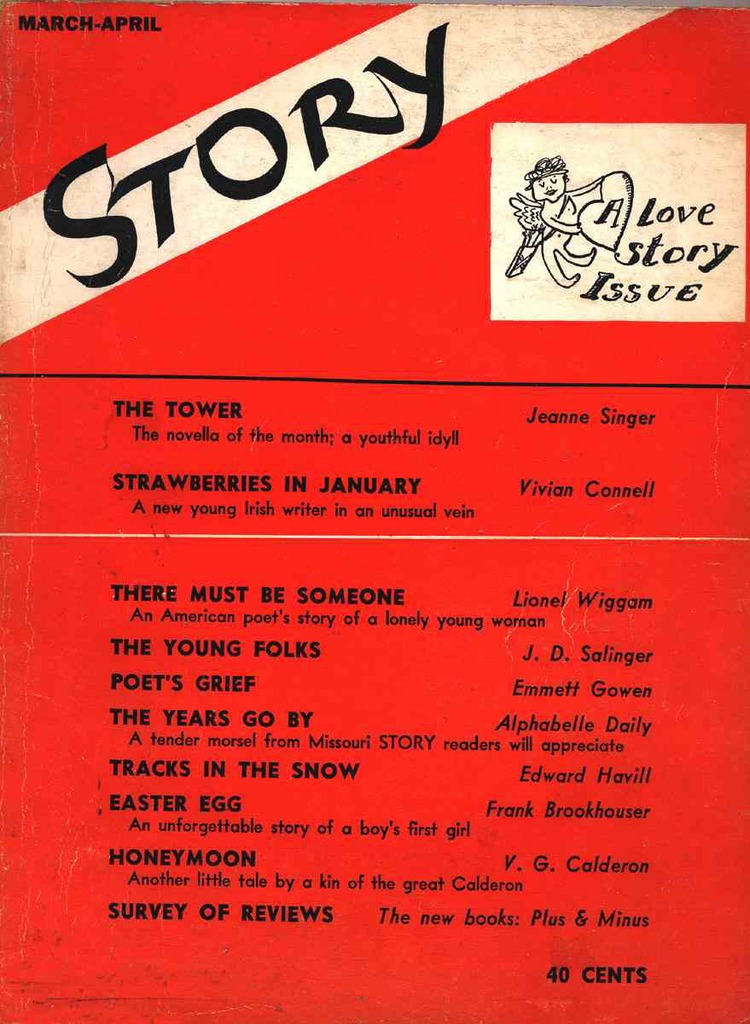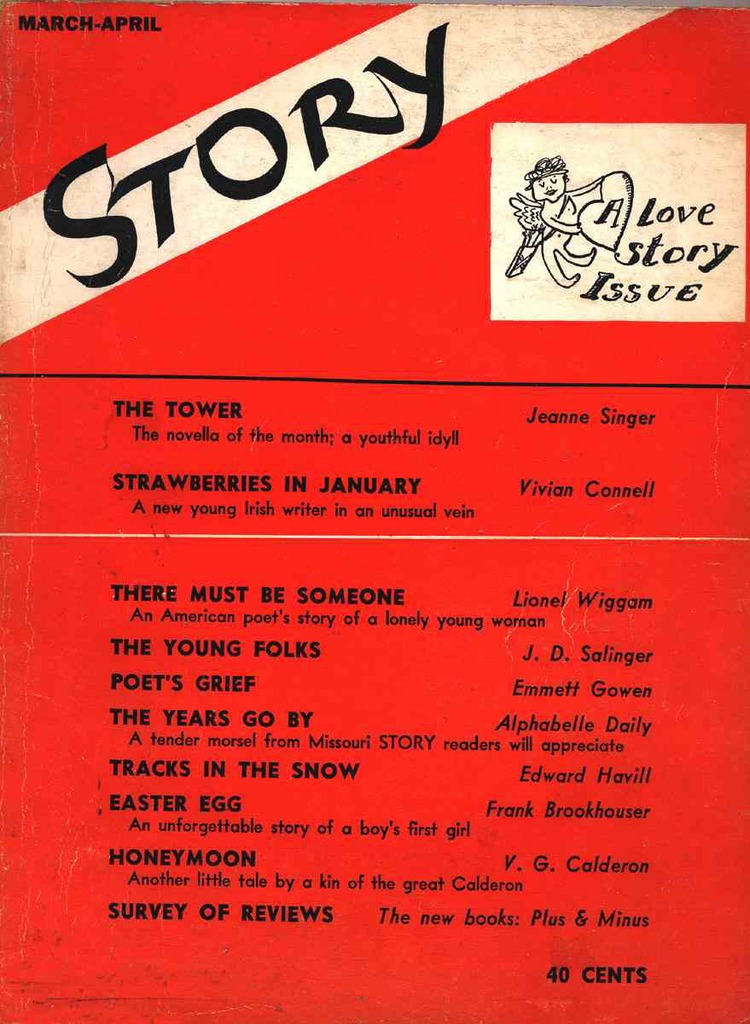 Salinger was just 21 years old when he published his very first story,
The Young Folks
, a critical portrayal of a shallow college party. It was published in 1940 in
Story
, a small but reputable literary magazine that new authors turned to after being rejected by the likes of
The New Yorker
or
Collier's
.
Salinger opens the story throwing poetic jabs at his characters, who are mingling with highballs and cigarettes in hand. Salinger describes Edna Phillips sitting in a big red chair, "
wearing a very bright eye which young men were not bothering to catch.
" Lucille Henderson "
sighed as heavily as her dress would allow, and then, knitting what there was of her eyebrows, gazed about the room…
" Salinger clearly does not think highly of this crowd, which he repeatedly points out includes a "
small blonde
" and "
three young men from Rutgers.
"

Much of the story follows a conversation between Edna Phillips and another partygoer, the entirely unimpressive William Jameson. They reluctantly step out onto the terrace together and graze from one topic to another, with Jameson extremely resistant to indulge Edna in conversation. The terrace quickly feels awkward, even sad, so it is a relief when Jameson leaves to go back inside. Edna soon follows, then sneaks upstairs and steals cigarettes before coming back to the party. Once again alone, she sits back down in the big red chair.

In The Young Folks, Salinger criticizes vapidness, but the characters themselves don't seem bothered by it. Or at least they seem accustomed to the shallowness. Of course, we don't know what any of them actually think, because readers are made just one of the many attendees of the phony party. We are only privy to what the characters say and do, not to how they think or feel. This is radically different from what is to come in The Catcher in the Rye, or any story about the Glass family, in which readers become intimately acquainted with the characters' innermost thoughts.

The featured photo is from the original issue of Story magazine that featured The Young Folks. I read it in Three Early Stories, an anthology recently published by Devault-Graves.
Photo: The Airship