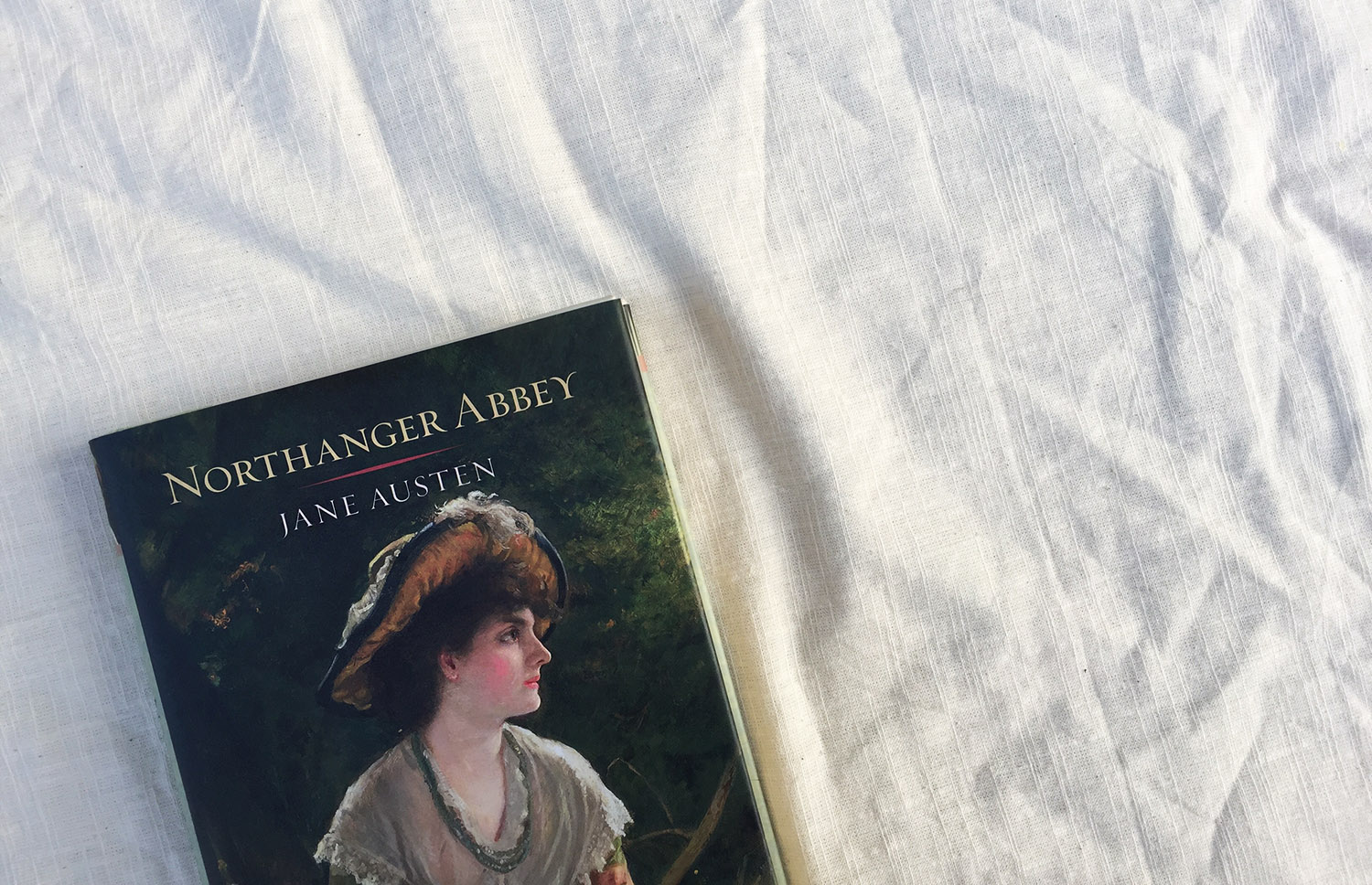 Having read
Pride and Prejudic
e and
Sense and Sensibility
, I was completely thrown off at the beginning of
Northanger Abbey
. I didn't start off liking it, but I blame that squarely on the uncomfortable feeling that often accompanies the unexpected. The book lacks that reverent, almost inaccessible tone of so many classics. The pages are noticeably full of dialogue, resulting in a very animated, fast-paced story. There is also an air of detachment, as the narrator makes comments as if she is thinking through the actual writing of the novel. For example, the narrator mocks a character's constant jabber by dedicating just one paragraph to her life story, explaining that if told by the character herself, it would surely take up the following three to four chapters. There's even a short essay in defense of novels tucked into Chapter 5.
Catherine Morland, a 17-year-old country girl, travels to Bath to experience, for the first time, a vibrant social scene full of theater, dance, and flirtations.
Northanger Abbey
is a parody of
Gothic fiction
, which is echoed in the protagonist, a devout reader of books starring young heroines in precarious situations. Where I am in the book, Catherine has just begun reading
The Mysteries of Udolpho
and she is obsessed. However, it seems as if she soon begins to have foreboding, irrational thoughts about everything around her, as if she believes herself to be the heroine of a Gothic novel. The book's influence on her is to only grow stronger, and the results are promised to be troublesome and hilarious.
I'm one third of the way in and not only do I have a soft spot for the protagonist, but I'm also already rooting for a couple, Catherine and Henry Tilney; there's a character I can't stand, John Thorpe, and a character I'm suspicious of, Isabella Thorpe, the girl who is your best friend until she gets a boyfriend and you never hear from her again. As mentioned, the book moves quickly, so I don't think I'll be waiting long to arrive at Henry Tilney's home, Northanger Abbey.