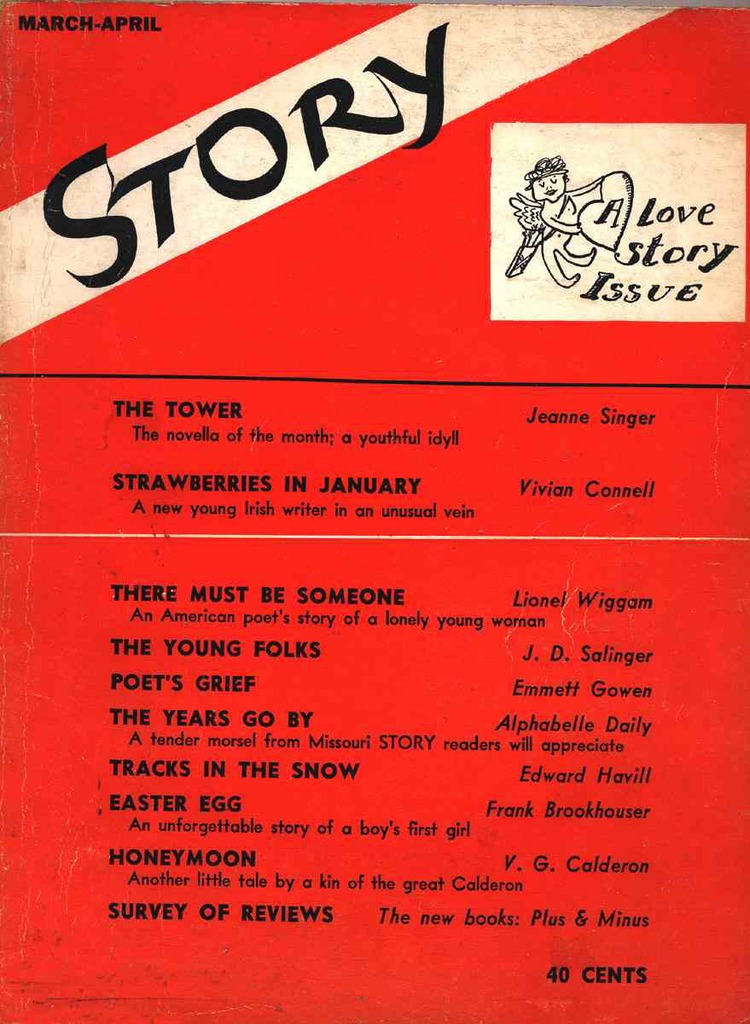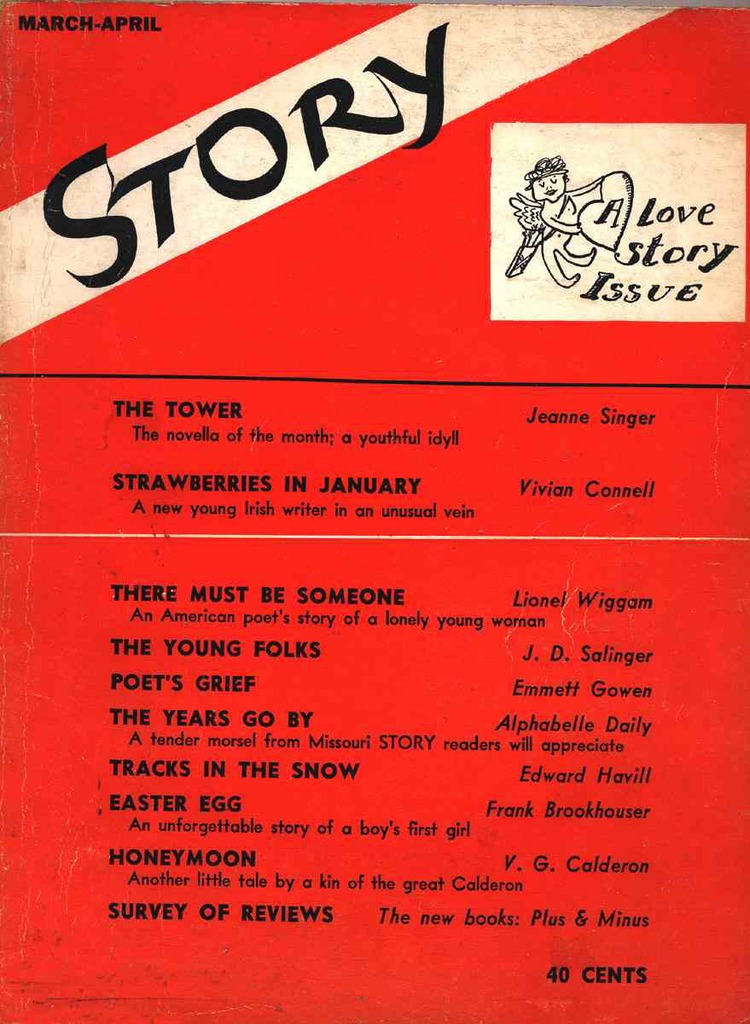 Salinger was just 21 years old when he published his very first story,
The Young Folks
, a critical portrayal of a shallow college party. It was published in 1940 in
Story
, a small but reputable literary magazine that new authors turned to after being rejected by the likes of
The New Yorker
or
Collier's
.
Salinger opens the story throwing poetic jabs at his characters, who are mingling with highballs and cigarettes in hand. Salinger describes Edna Phillips sitting in a big red chair, "
wearing a very bright eye which young men were not bothering to catch.
" Lucille Henderson "
sighed as heavily as her dress would allow, and then, knitting what there was of her eyebrows, gazed about the room…
" Salinger clearly does not think highly of this crowd, which he repeatedly points out includes a "
small blonde
" and "
three young men from Rutgers.
"
Continue Reading