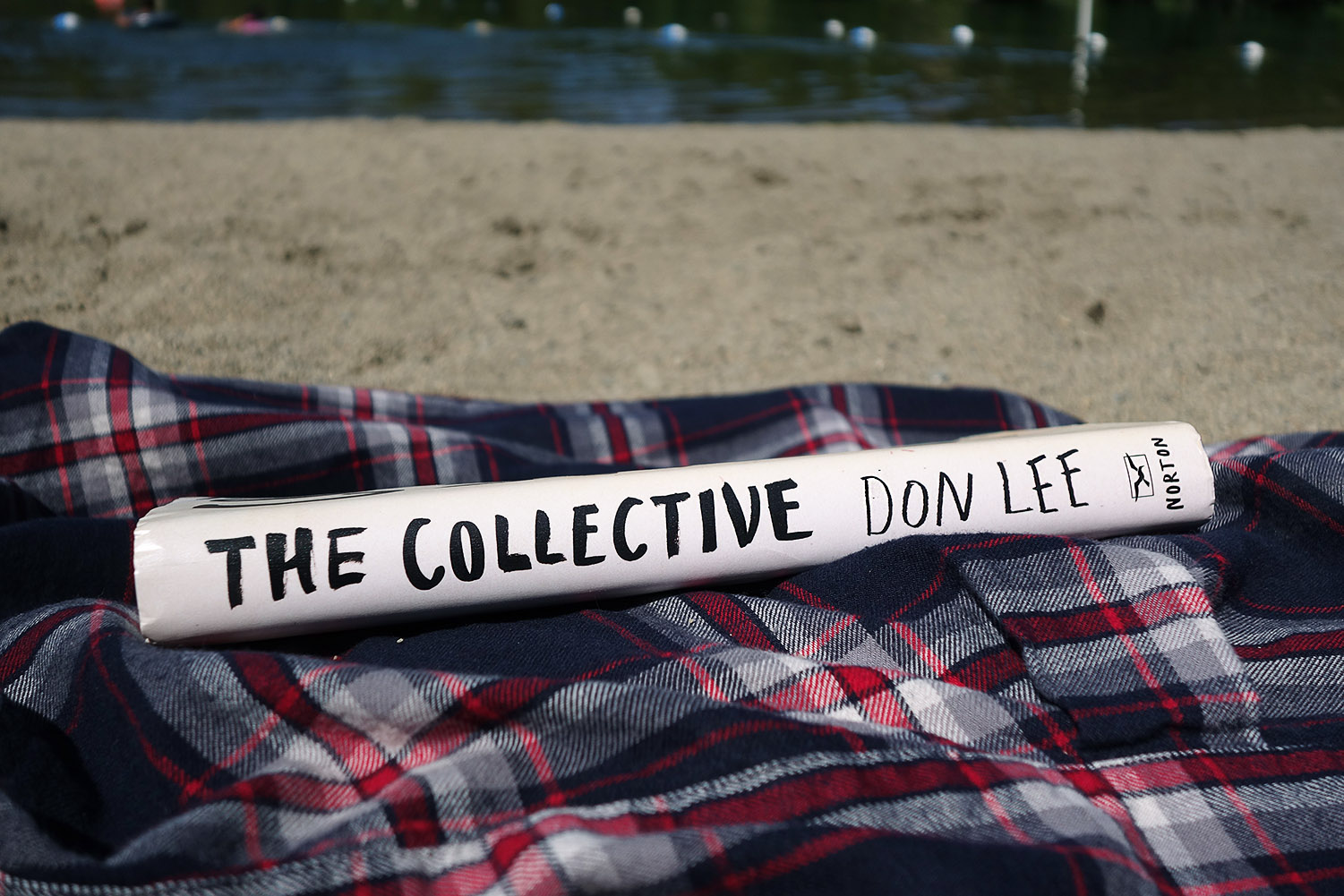 The Collective
by Don Lee is a sweeping flashback. The story begins with Joshua Yoon deliberately stepping into the path of a speeding car, killing its two passengers and himself. The narrator, Eric Cho, then leads us through the events leading up to Joshua's death, beginning with their meeting as freshmen at Macalester College. Despite knowing where the story leads, the plot is full of unexpected turns, remarkably down to the very last paragraph. You arrive at the final chapter, you learn how the pieces fall for all of the characters, and then that last paragraph adds a moving detail that makes your imagination run a few more laps.
The Collective is a book about race, politics, art, talent, college, and adulthood. Those are big themes, but they are effortlessly intertwined. If an Asian author writes a book that has all white main characters, is he betraying his race? Can you bemoan racial injustice as a young artist living in a three-story Victorian in Harvard Square? If your dreams continue to prove fruitless, when is it appropriate to give up? Are all friendships ephemeral, simply dependent on time and place? As the plot pushes forward, the answers to these questions are continuously explored.

Above all, Joshua Yoon shatters the stereotypes of Asian-American fictional characters. He is brilliant (pretentious) and fearless (reckless), and everything that comes out of his mouth is worthy of a manifesto. The summary on the book's dust jacket likens the force of Joshua Yoon to that of Jay Gatsby. He also reminds me of Dean Moriarty, the unforgettable central character from On the Road: "He was simply a youth tremendously excited with life, and though he was a con-man, he was only conning because he wanted so much to live and to get involved with people who would otherwise pay no attention to him" (On the Road, p. 4).

The Collective, at least for me, came out of nowhere, and it's one of the best books I've read this year. I'm excited to check out what else Don Lee has written.