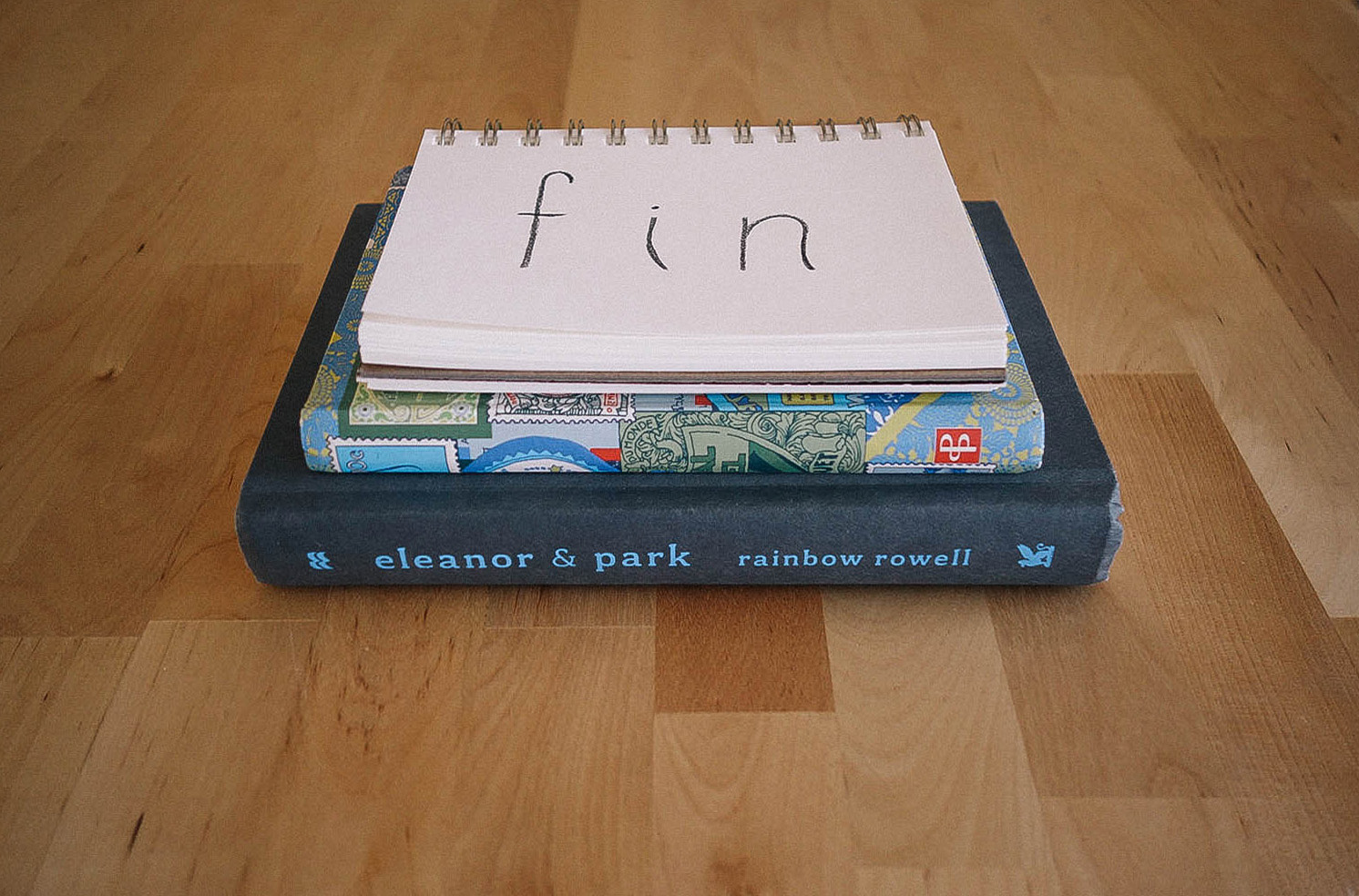 Unlike I imagined,
Eleanor & Park
tells a fairly serious story. The painful moments are frequent and the happy moments are fleeting. The book's
cover
, showing young protagonists listening to music through intertwined headphones, once again proves true that adage about judging and book covers.
Initially, I had thought there was far too much emphasis on the physical appearance of Eleanor and Park. Eleanor is fat, her hair is red and wild, freckles smother her skin, and holes litter her jeans. Park is half-Korean, short, skinny, and sometimes wears eyeliner. The reader is constantly reminded of these details. Given that the book is pretty short, it gave me the impression that physical traits saturate the story.
But at some point I finally thought,
When was the last time I read a book, in particular a book driven by romance, in which the main characters are fat and/or Asian?
Maybe Eleanor and Park's physical traits come off so strongly because they are not carbon copies of attractiveness. If you visit Rainbow Rowell's blog, she actually addresses questions like,
"Is Eleanor Fat? Or Does Eleanor Just THINK She's Fat?"
and
"Why is Park Korean?"
Sadly, Rowell is obligated to answer such questions because she gets them from us readers
all the time
. Eleanor and Park are not idealized (read: thin, attractive, white) fictional characters. This kind of nonstandard beauty in books is rare and important, so if anything, it should be emphasized. Also, maybe it isn't that physical appearances dominate the story, but that we are simply more sensitive to what is different. We are hyperaware of things only when there is something unusual about them.
I had also thought Eleanor's homelife was far too abusive to simply be a backdrop in the story. Her alcoholic stepfather is a monster. She shares a closet-like room with four siblings. The neglect is horrifying to the point of distraction, that by the time Eleanor is on the school bus, it's hard to be excited about her reading
X-Men
with a cute boy. I kept thinking Eleanor's homelife has to be addressed, it has to be resolved.
But the terrible truth is that a difficult homelife can in fact simply be the backdrop of someone's life. There is no resolving, there is only surviving, and Eleanor goes beyond survival. She finds love and connection and good despite her circumstance. I may have been too distracted to focus on Eleanor reading
X-Men
with Park, but Eleanor wasn't. The story does not promise a happy ending, far from it. But it does promise readers that it can happen, it is possible for people to find good in a sea of bad.